Mission Statement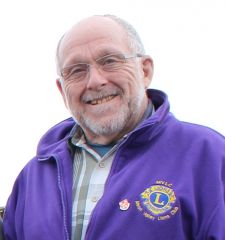 Dick Cowles, President 2017-18

Dick proudly assumed the President's Jacket at an evening soirée at Corhampton Golf Club in June and officially took office at our July business meeting. He moved to Wickham after working abroad for many years in 2012 when he joined the Meon Valley Lions Club. Dick had previously been involved with charites in the New Milton area and spent many years working for Exxon in the oil and gas industry, in a career which took him all over the world. These days his travels bring him closer to home along the ports and harbours of the south coast, as he enjoys his passion for sailing.

To empower volunteers to serve their communities, meet humanitarian needs, encourage peace and promote international understanding through Lions clubs.
Lions Clubs International is the world's largest service club organisation with 1.3 million members in approximately 45,000 clubs in 205 countries.
Lions are men and women who volunteer their time for humanitarian causes. Founded in 1917 by Melvin Jones, our motto is "We Serve".
Meon Valley Lions - Some of our members at work and play...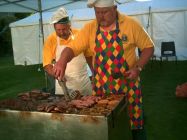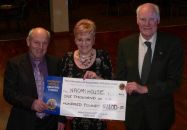 Pete burning bangers - yum! .................Cash for Naomi House .................Kit for Community Responders
Every penny you donate via Lions Clubs goes direct to help those in need. We do not take any administration fees from your donation.